Welcome fans of the magical TV series, Bewitched.
This page is dedicated to the best supernatural sitcom of the 1960's & 70's.
I'm devoted to giving a new look at an old favorite.
Highlighted is my collection of Rare and Unique Bewitched & Elizabeth Montgomery stills & memorabilia.
I also share images I have colorized and offer a trip back in time
to see how Bewitched first looked when it originally aired.
So sit back & enjoy your visit with Samantha & Darrin Stephens.
Please pop in often, because you'll always find new additions!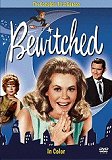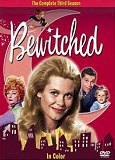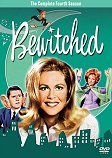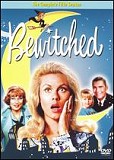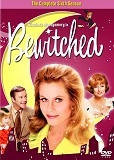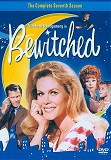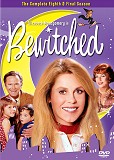 THE FIRST USA DVD RELEASES!


Bewitched - Season Seven "Sisters at Heart" included the rare Liz intro & closing!
SEE THE VIDEO CLIPS!


Unbelievably RARE FIND! A 1966 commercial for Lux Soap!


Exclusive Seventh Season Clairol Sponsor Opening!



Rare 1968 Fifth Season Kodak Opening and commercial!
IMPROVED CARTOON & COMMERCIAL IMAGES!

Original Bewitched Quaker Oats Opening from Seasons One, Two , Three and Four!
Season Three Aunt Jemima Opening and RARE Ken-L Ration Burger Opening!
4th SEASON OPENING HAS A NEW VIDEO! NEW KEN-L RATION OPENING & PROMO!



See the rare First Season Chevrolet Opening!
The Second Season Chevrolet Opening!
Two Third Season Chevy Openings from 1966 and 1967
and a Fourth Season Opening from 1968!







LOST PROMOS & COMMERCIALS FOUND!
TEN BEWITCHED 1st SEASON PROMOS ADDED NOVEMBER 26th!
Original Seventh Season Oscar Mayer opening!
SEE LIZ OPEN THE SHOW!
NEW VIDEO CLIP of the opening!


Recently re-discovered 7th Season Excedrin and Bufferin Sponsor openings.





See this exclusive Sixth Season Ban Sponsor Opening!

Click on one of our favorite witches to see some Bewitched photos!



Bewitched & Elizabeth Montgomery Sound Bytes.
NEW SONG FOUND!



Stills from each episode, plot summaries and cast credits!


IS YOUR FAVE EPISODE A
CLASSIC? OR A BOMB?!
Check in with my friend, SCOTT VIETS,
She's Back! Betty, Darrin's Secretary!


Rare Bewitched & Elizabeth Montgomery Magazine Covers and Articles!


UPDATED!

The Complete Bewitched & Elizabeth Montgomery Upcoming TV Schedules!

Like what you've seen so far?
Let Samantha pop you over to Page Two!


A BEWITCHING SPECIAL OFFER! FREE 16mm TRANSFERS TO VIDEO

This page was created by me, Victor Mascaro.
If you have any suggestions, requests, comments, corrections or contributions
or if you just want to say hi, please feel free to email me.

* * Last updated December 21, 2016* *
If you visit this page often & would like to view it as I created it, please email me
& I will send you the font that enhances the look & feel of the site.
Visitors Since June 17, 1997




I pride myself in my original ideas, memorabilia and artwork and try to present my site accurately and pleasantly.
All animations, photos, sounds, and artwork are copyright © "Vic's Bewitched Page".
The use of such is limited to your own personal computer and not for inclusion on a website without written permission from me.
Thank you for respecting the work I've created. Please read the disclaimer.
All Bewitched logos & related trademarks are copyright © Sony & Columbia/Tristar Pictures.